The Golden Jubilee property consists of 22 mineral lode claims (approximately 227 acres) located in Granite County, Montana. The property occurs at an elevation of approximately 7800 feet above sea level. In February of 2007, an additional 98 claims were filed with the County Clerk and Recorder office to cover the possible extensions of this gold vein prospect. Teras is waiting for final confirmation of the claim status.
Project Name: Golden Jubilee
Location: Montana, USA
The property was first discovered in the late 1880's. Very little is known about the exploration history of the property prior to 1978. Between 1978 and 2000; mapping, prospecting, trenching, channel sampling, ground geophysical surveys, reverse circulation drilling, diamond drilling, underground exploration, and bulk sampling has been completed on the property. No exploration has been completed on the property since 2000.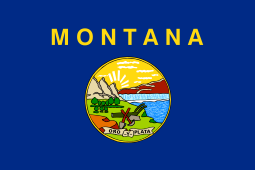 Sign Up For Our Email Newsletter
#206, 6025 - 12th Street SE Calgary, AB T2H 2K1