Our mission is to increase shareholder value by implementing sound scientific practices in exploring and developing high-quality gold and base metal properties in North America.
Trading on the TSX.V under the symbol TRA
Cahuilla "Company's Main Asset" – is located in mining friendly Imperial County, California. Mine Development Associates completed a NI 43-101 resource report; reporting an indicated resource of 1.261 Million ounces of gold and 14.37 Million ounces of silver.
Teras raised over $1,000,000 in a Private Placement (August 2020).
The Cahuilla Gold Project
Cahuilla "Company's Main Asset" – is located in mining friendly Imperial County, California. Mine Development Associates completed a NI 43-101 resource report; reporting an indicated resource of 1.261 Million ounces of gold and 14.37 Million ounces of silver. There was also an additional inferred resource is reported of 184,800 ounces of gold and 1,638,800 ounces of silver. The Amended Report was filed on Sedar on March 18, 2021.
Teras owns or controls approximately 1800 acres of prospective land and the resource only occupies 143 acres leaving over 90% of the project available for growth (many historic drill holes that cover the remaining project area host strongly anomalous precious metal mineralization).
Gold has been produced from several mines located in the vicinity of Cahuilla beginning in 1897. Prospecting and mining activities are believed to have originated in the Cahuilla project area as early as 1912. These consist of five small prospect pits that were constructed in the project area; however no significant quantities of gold were produced from these workings. From the late 1980's through 2010, an estimated $6 million had been spent on gold exploration in the Cahuilla area, with work performed by companies including Homestake, Newmont and Kennecott. A total of 112,168 feet of drilling in 214 RC and core holes have been completed on the Cahuilla property in four historic drill campaigns.
Click here to download our updated NI 43-101 Report
acres of prospective land
new holes permitted to be drilled
Other Projects By Teras Resources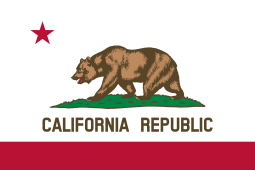 Gold Point
The Company holds a 100% interest in the unpatented claims of the Gold Point Property located in Sierra County, California.  Prospecting began in the project area during the early 1900's while ore production from the Gold Point vein reportedly began in 1918.  According to the California State Mining Report of April 1923, "the mine was processing 60 to 75 tons per day with the ore averaging 0.5 opt gold."  It is estimated that approximately 100,000 tons of ore were mined through 1948 averaging about 0.30 opt gold.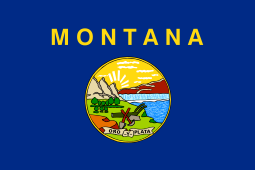 Wateseka Mill and Mine Site
The Watseka Mill Site and Mine Site is located in the Rochester Mining District is located approximately nine miles northwest of Twin Bridges, Madison County, Montana, on the east slope of the continental divide. Primary access to the mine site is via county roads leading from State Highway 41 at Twin Bridges. The highways are maintained throughout the year by State and Federal funds.
Corral Canyon
The Company owns a 100% interest in the Corral Canyon Gold Project located in Churchill County, Nevada.  The Corral Canyon Mining District was originally discovered in 1861.  Gold and other precious and base metal exploration and production have occurred throughout the area.  On the Corral Canyon claim block, mining was conducted for gold and titanium in the 1920's and 1930's, and again in the 1970's.  Gold values of greater than 0.50 ounces of gold per ton have been detected from surface samples collected on the claim block and impressive specimens of coarse visible gold were found in underground workings.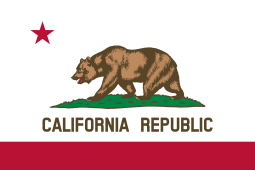 Superstition
The Superstition Mountain Gold Property is located in Imperial County, California approximately 20 miles northwest of the town of El Centro.  The gold prospect is situated along the western flank of the Superstition Mountains and consists of six unpatented lode claims on Bureau of Land Management ground, which are accessible by dirt roads.
Properties in California, Nevada and Montana which have shown historical high grade mineralization.
Its flagship project is "Cahuilla" which is located in the mining friendly district of Imperial County, California.
The project contains an indicated resource estimated at 1.261 million ounces of gold and 14.37 million ounces of silver.
Cahuilla has excellent exploration potential and is close to infrastructure.
The Company is focused on increasing the global resource size and grade.
Joseph A. Carrabba, President/CEO/Director
Joseph A. Carrabba, 67, Retired Chairman, President and Chief Executive Officer of Cliffs Natural Resources Inc., formerly Cleveland-Cliffs Inc., from May 2007 to November 2013. Served as Cliffs Natural Resources Inc.'s President and Chief Executive Officer from 2006 to 2007 and as President and Chief Operating Officer from 2005 to 2006. Previously served as President and Chief Operating Officer of Diavik Diamond Mines, Inc. from 2003 to 2005.
Peter Leger, Director/Consultant (Former CEO/President May 2006 - January 2020)
Peter Leger brings to Teras over 35 years of building successful businesses and the experience he has gained through the use of creative strategies and sound practices. He demonstrates leadership through patience matched with an abundant level of enthusiasm and energy. Throughout his career he has been called upon to raise millions of dollars of equity and debt, and has built companies to the position to take them public. Mr. Leger has held positions of Vice President and Director of Radar Acquisitions Corp (Name changed to CanAm Coal Corp), a publicly traded company. Peter was a founder and director of TIEX a publicly traded company acquired by Bullion Gold Resources Corp in 2012; as well he was a founder of Vindt Resources Inc. which amalgamated with Shear Wind Inc. a publicly traded company and acquired by Sprott Power in 2012.  All of the above companies were listed on the TSX-Venture Exchange.
Kuldip C. Baid, C.A., Chief Financial Officer
Mr. Baid C.A., brings with him over 30 years experience in all aspects of accounting. Mr. Baid graduated from the University of Alberta in 1976 with a B. Comm (with distinction, Dean's list). Kuldip is a C.A. and has been a member of the Canadian Institute of Chartered Accountants since 1979
Calgary, Alberta--(Newsfile Corp. - October 12, 2023) - Teras Resources Inc. (TSXV: TRA) (OTC Pink: TRARF) ("Teras" or the "Company"): reports that a Cease Trade Order has been issued by the Alberta Securities Commission ("ASC") and trading of the Company's shares has...
read more
Sign Up For Our Email Newsletter
PO Box 89177, 70 - High Street SE Calgary, AB T2Z 3W3
Follow Us On Social Media