The Company holds a 100% interest in the unpatented claims of the Gold Point Property located in Sierra County, California.  Prospecting began in the project area during the early 1900's while ore production from the Gold Point vein reportedly began in 1918.  According to the California State Mining Report of April 1923, "the mine was processing 60 to 75 tons per day with the ore averaging 0.5 opt gold."  It is estimated that approximately 100,000 tons of ore were mined through 1948 averaging about 0.30 opt gold.
Project Name: Gold Point
Location: California, USA
From 1984 to 1990 over $1.5 million was spent on the Gold Point project on underground mine rehabilitation, more than 10,000 feet of diamond drilling and 500 feet of drifting.  The majority of this work was conducted by Sierra Gold Development Inc., a subsidiary of Battle Mountain Gold Company.  However, Battle Mountain relinquished the property as it no longer met the Company's criteria.
Battle Mountain completed approximately 40 diamond drill holes from different "stations" to cross cut the vein at various locations for delineating mineral resources.  Eight core holes were drilled from station #3 and seven encountered anomalous gold mineralization.  Intercepts ranged from 8.48 feet of 0.081 opt gold to 5.39 feet of 1.212 opt gold.  Exploration and development drilling indicated that the Gold Point vein is completely open down dip and that strike potential also remains.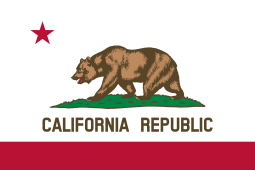 Sign Up For Our Email Newsletter
PO Box 89177, 70 - High Street SE Calgary, AB T2Z 3W3
Follow Us On Social Media